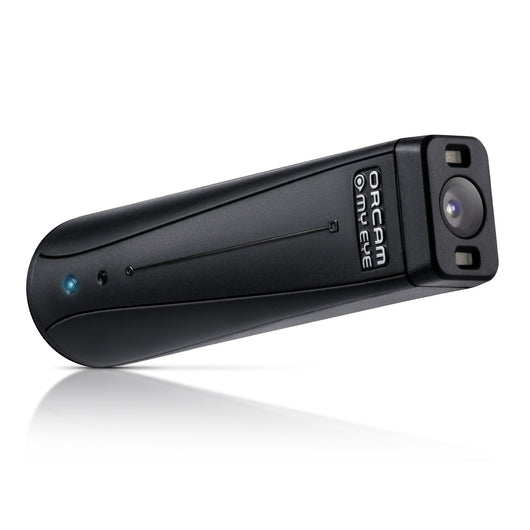 Sale
Special Order Product
Please note this product is ordered directly from our suppliers once your order is placed and full payment has been received. Please allow up to 2 weeks for delivery assuming the supplier currently has stock available. Supplier stock is not guaranteed, please contact us for lead time estimates.
---


OrCam MyEye Smart contains the text reading feature, as well as the brand new Smart Reading feature.


OrCam MyEye is a revolutionary voice activated device that attaches to virtually any glasses. It can instantly read to you text from a book, smartphone screen or any other surface, recognize faces, help you shop on your own, work more efficiently, and live a more independent life!




OrCam MyEye conveys visual information audibly, in real-time and offline.

 
Specifications
Size and Weight

Device: 22.5 gr/0.79 oz

Device+Box: 553 gr/19.5 oz 76 x 21 x 14.9 mm/3 x 0.83 x 0.59 in

Power: 3.7VDC

Battery: 320mAH nominal

Camera:13Megapixels

Languages: Available in more than 20 languages, including English, Spanish, German, French, Portuguese, Russian, Arabic, Mandarin, Japanese, and more. Go to the FAQ page for the full list of languages supported by OrCam. During the purchase process, the language installed on the device is dependent on the region where the purchase is made. Additional language support is continually released. If you do not see your desired language, send us your details and a representative will contact you as soon as possible.