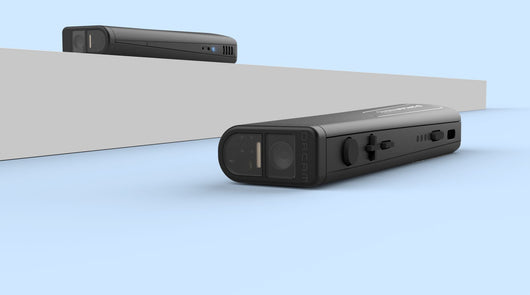 Sale
Special Order Product
Please note this product is ordered directly from our suppliers once your order is placed and full payment has been received. Please allow up to 2 weeks for delivery assuming the supplier currently has stock available. Supplier stock is not guaranteed, please contact us for lead time estimates.
---
Transform the Way You Read
OrCam Read Smart contains the text reading feature, as well as the brand new Smart Reading feature.
For people with mild low vision, reading fatigue, reading difficulties including dyslexia, and for anyone who consumes large amounts of text. OrCam Read is a first-of-its-kind handheld device with a smart camera that seamlessly reads text from any printed surface or digital screen. Enjoy the morning paper, read any book, and even read all that appears on your computer or smartphone screen
Specifications
Size and Weight 

Device: 44.5 gr/1.57 oz




Device+Box: 326.5 gr/11.52 oz 122 mm x 25 mm x 13 mm / 4.80 in x 0.98 in x 0.51 in

 

Power: 3.8VDC

Battery: 320mAH nominal

Camera:13Megapixels

Languages:

Currently available in English, Spanish, French, and German. Additional language support will be released.