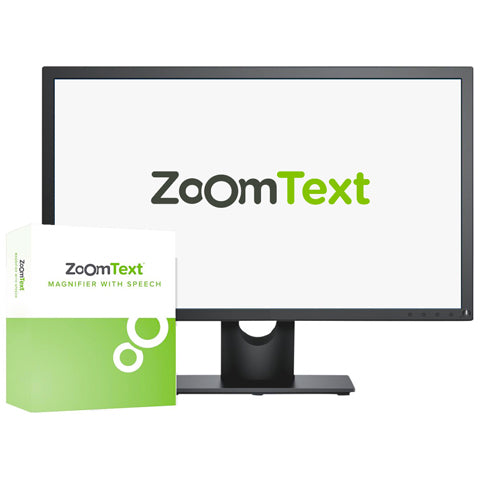 Sale
Special Order Item - Contact us to order
Please note this product is delivered electronically within 1 week from date payment is received. Email address to be supplied on time of order.
ZoomText Magnifier
ZoomText Magnifier is an advanced screen magnification program that enlarges and enhances everything on the computer screen, making your computer easier to see and use.
The ZoomText Magnifier delivers a collection of innovative and exciting  features that extends ZoomText usefulness beyond the computer screen. These  features allow users to create, find and consume information faster and more productively than ever before - not just electronic information on your computer, but all printed materials too. In addition, some of these features allow the user to multitask, putting vision impaired users on an equal footing with their sighted peers.
Requirements:
Operating System: Windows 11, Windows 10, Windows Server 2019, and Windows Server 2016
Recommended Processor: 2 GHz i7 dual-core processor
Memory (Ram)

 

- recommended 16 GB
Video: Video/Graphics card or integrated graphics with support for DirectX11 or later
Sound: Windows-compatible soundcard for Speech
Hard drive space. SSD drive recommended. (2 GB with more space required for additional voices)
Display: 5-point multi-touch display for touch screen support
USB: 2.0 for ZoomText Camera support