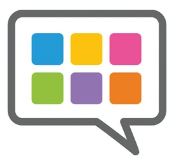 Sale
Is sight loss stealing your independence?
Technology can help you reclaim some of that independence. But what if you're a total beginner or just not confident?
Designed for people with sight loss, GuideConnect is different:
Simple step-by-step menus walk and talk you through every task
Text and icons as big as you need
Friendly voices patiently guide you at a pace that suits you
Use the remote control, touch, mouse or keyboard – or add text with your voice
And if your sight is deteriorating, GuideConnect can adapt as your needs change
The simplest way to stay independent, connected and entertained, choose GuideConnect and you'll soon be …
Sending & receiving emails
Managing your own calendar
Writing letters and listening to your post read aloud
Online – researching, pursuing new hobbies and reconnecting with old friends
Listening to audio books or today's newspapers, delivered daily to GuideConnect
Features
Simple step-by-step menus help you complete every task
High contrast large print text, as BIG as your eyes need
Human sounding voices guide you every step of the way
Touch, remote, keyboard or mouse access
Voice input - dictate your emails, documents or search the web
The simplest way to write, send and receive email
Compose letters and print envelopes
Effortlessly browse the web
Scan and read your print mail
Listen to audio books or today's newspapers
Maintain a calendar and receive timely reminders
Play music or listen to your favourite radio stations
12 months of GuideConnect Annual Support
Got questions? Read the GuideConnect FAQs
System Requirements: Windows 10 (32-bit or 64-bit)
Please note there is a lead time of 3-4 days from time of purchase.